RONALD HALL
1-54 New York May 18th- May 21st 2023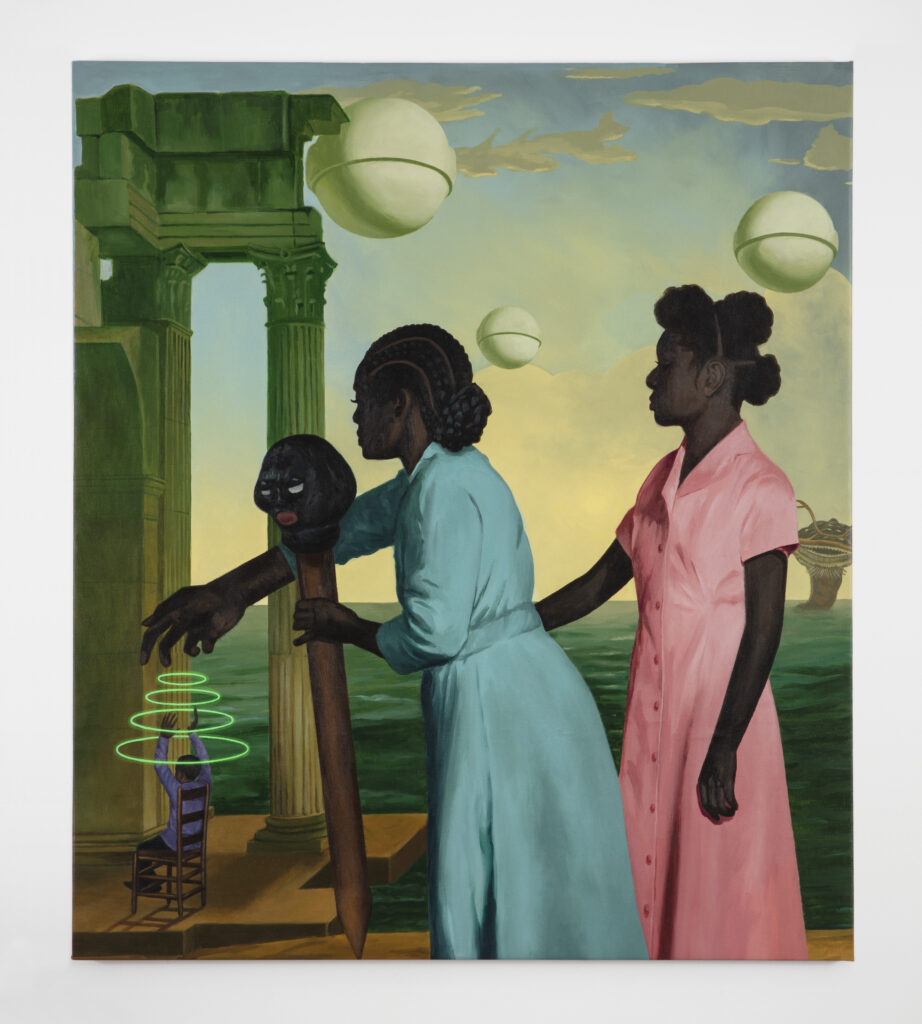 Duane Thomas Gallery is proud to announce "Ronald Hall: World Anew" an exhibition of new works by the artist that will premiere at the 1-54 art fair in New York on May 18 2023.
Ronald Hall (b1967) grew up in Pittsburgh where much of his visual influence to this day originates. His work is partialy autobiographical and presents characters that he summons from memory and a growing collection of archives. Mainly focused on the African American experience Hall stages his figures in a reclaimed landscape that is highly idealized: the conflagration of his influences such as video games, art history, civil rights, and popular culture finds a convincing stage on the surface of his detailed acrylic paintings.
For this series of new works that will premiere at 1-54 New York, Hall takes on these diverse influences and Magritte. Rather than emulating the Belgian master's iconic compositions, Hall appropriates and reclaims many of his well known works to form the backdrop for his work. The characters however, all summoned from photographs evoke a history of oppression and contrast with the eeriness of the compositions. From looking at these paintings that function as assemblage, one feels a sense that the record, be it
purely artistic or historical, is corrected and freed.
Hall has developed over the recent years a process that stems from his background as a digital artist for the gaming industry. The realm in which he creates his compositions is carried over to the painting process using digital paint mixers and photoshop, taking great care in finding color schemes and compositions that evoke the idealism found in digital worlds.
Both politically aware and visionary, Ronald Hall's work writes a new chapter in the field of Afro-futuristic studies.