IT WAS THE BEST OF TIMES, IT WAS THE WORST OF TIMES, A GROUP SHOW
March 24th 2022-May 15th 2022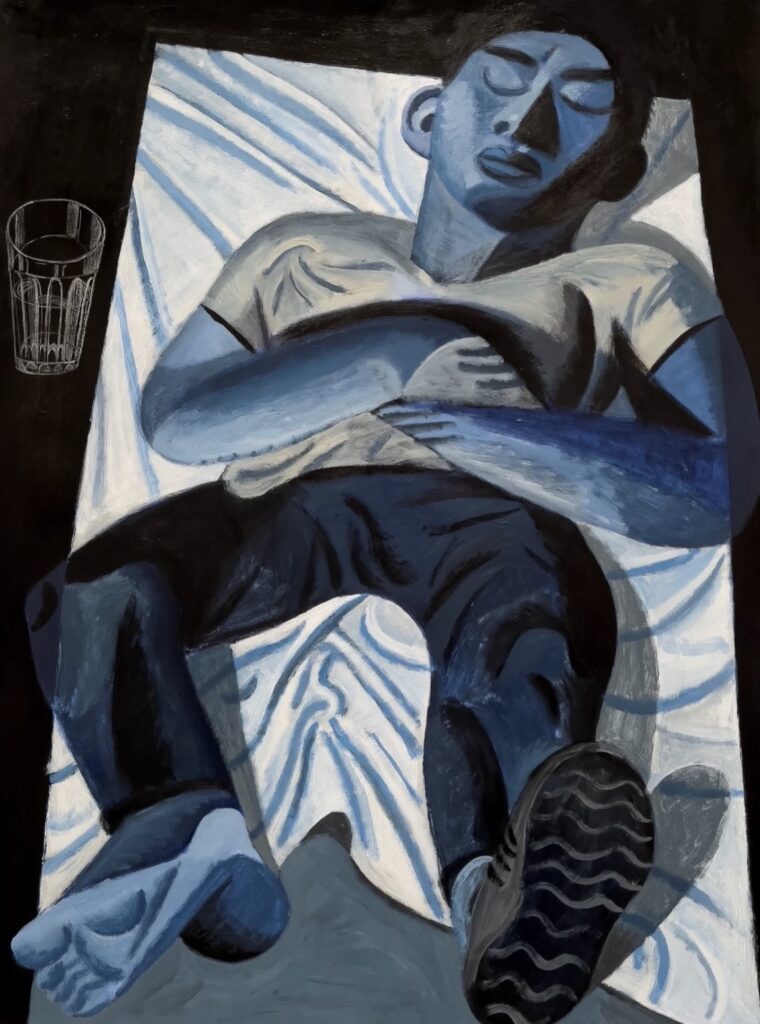 Duane Thomas Gallery is happy to announce its Spring group exhibition "It Was The Best Of Times, It Was The Worst Of Times," at our Tribeca location from March 24th until May 19th 2022. Showcasing works by Habib Farajabadi, Yolande Fièvre, Morteza Khakshoor, Heinz Peter Knes, Cary Leibowitz, and Senzeni Marasela.
Presented for the first time at the gallery the works of Morteza Khakshoor, Senzeni Marasela and Cary Leibowitz, tackle historical narratives from three different continents.
Morteza Khakshoor who was born in Iran (1984) has been an admirer of Renaissance masters, particularly Mantegna and Masaccio. His series Martyrs began as the artist reminisced about recent Iranian history and in particular the November 2019 killings of protesters, an event known as Bloody November. The concept of Martyrdom both attributable to Western and Eastern cultures is used here by the artist as a form of "lamentation; a homage to the suffered, defeated, pressured, pained and murdered."
Senzeni Marasela works and lives near Johannesburg, South Africa. Starting in 2003 she began a series of multimedia works that take for inspiration the lives of Black women during the Apartheid. A fictional character inspired by her mother epitomize a figure "in waiting" that is seen performing chores in gold mines in the case of the present work titled: "Waiting for Gebane." Speaking about a recent exhibition of her work at the Zeitz Museum of Contemporary Art, Marasela spoke of herself as "a feminist that works within the South African context (…) My work is entirely about the position of black women (…) I continue to wait in different conditions as a Black woman don't I? I wait to accept my body, to accept my voice, to accept what I think."
This is the first showing of the artist's work in the US.
Also present in the exhibition works by Cary Leibowitz. Also known by the alias Candyass since his foray in conceptual art in the late 80's, Leibowitz developed a practice in New York alongside the Picture Generation that delved in Queer identity and the use of photographs and advertising. Blending concerns of gayness and Jewish tropes, Leibowitz created a body of work that resonates with the likes of his contemporaries such as Cady Noland and Mike Kelley. Leibowitz was the subject of a recent career survey at the Contemporary Jewish Museum in San Francisco.
Also in our Spring show, artists who have been presented by the gallery in the past year. Habib Farajabadi was born in Iran and has been cementing his reputation as one of the leading Iranian abstract painter in the last 15 years. Influenced by the an array of Western and Eastern subjects, Farajabadi came to painting looking at a very diverse field of visual references that include modern art books, architecture, Iranian traditional handicraft such as tile work and pottery, and ancient Iranian weaving practices, in particular Kilim and Gabbeh. His use of language in the compositions (segments of words seemingly referencing English) may best be described as F-ENGLISH, a mix of Farsi and English that could well reflect the ongoing conundrum of international relations.
Heinz Peter Knes, the subject of our latest solo exhibition was born in Germany and garnered attention early in his career as a photographer for portraying his younger siblings in the late 90's. In recent years he has dealt with questions of representation and documentation in his work. The Segment chosen from his "Gesture Studies" titled "Rotation" presents several models performing the act of rotating on themselves. While not overtly political or referring to a particular power structure, Knes' Bretchian exploration of gestures invites its audience to meditate on the space our body holds in a contemporary setting – that inevitably of Berlin in the years 2018-2021 where most of the photographs were taken- but also in a much broader sense where gestures precede the subjects as innate and perfunctory actions.